Community Spotlight
Empire Communities
Parmer Ranch
A sprawling 450-plus acre community tucked between the rolling hills of Georgetown, Parmer Ranch was designed to inspire a connection to nature, family and neighbors. An extensive trail system and 10-plus acre district park are set against the surrounding Hill Country landscape, while an array of amenities that include social spaces, parks, a resort-style pool and a recreation center give families plenty of space to thrive and play.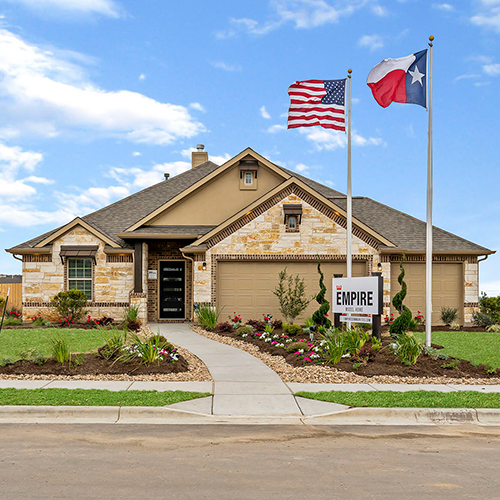 Parmer Ranch Photo Gallery
Realtor Contact
512-746-0644

Email

Address:
2010 Clearlight Lane Georgetown,TX 78633
Imagine a scenic and imaginative community, conveniently located next to the best of what Georgetown has to offer. Enveloped by natural surroundings, Parmer Ranch has a thoughtful range of homes crafted with modern touches and every domestic advantage. Residents are just a stone's throw away from a notable school district, a thriving tech market, as well as landmarks such as Austin, Round Rock, Killeen and Hill Country.