Century Communities
As experienced home builders we know it may take hammers and nails to build houses. But it takes passion, vision, integrity and quality to create homes. The kind of homes setting the bar for construction and craftsmanship, and helping people from all walks of life fulfill their dreams of becoming homeowners. These are our kind of homes.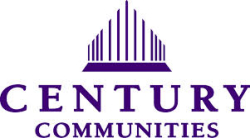 ---
Our Communities
Community Map

Address:
4700 West Sam Houston Parkway North, Suite 130 Houston, TX 77041
Realtor Resources
Market conditions are ever changing. Realtors need to do everything in their power to stay on top of their games. We fully understand. Buyers are hungry and more aggressive. Demand is through the roof. At Century Communities, we help keep our Realtor partners competitive and successful by giving them a wider selection of choices.
Connect yourself with priority, exclusive updates and announcements by becoming a part of our Platinum Club.