Home Creations
Since 1981, brothers Jalal and Mohammad Farzaneh have dedicated themselves to building new homes in Oklahoma that offer the latest in amenities, design and location at an unbeatable value. Serving the Oklahoma City metro area, the Tulsa metro area and Chickasha, the dream of homeownership is a reality for thousands of Oklahomans. In 2022, Home Creations has expanded to Texas and is now building new homes in the Houston metro area.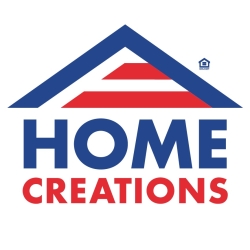 ---
Featured Flyers
Our Communities
Communities That Are Coming Soon
Community Map

- Active Community

- Coming Soon
Holly
Online Sales Consultant
832-615-2922

Email
The Home Creations Safety Standard
Sleep well knowing that Home Creations cares about your family's safety.
That is why several home safety features are built behind the walls of each and every home. From fire safety to water safety; Home Creations believes in setting the standard for building safe homes.
Quality is always included
From behind the walls, to the features you can see; we take pride in every home we build and assure you that you are getting the best!
Energy Efficient New Homes
A Home Creations new home is an energy efficient home! Our building methods save you on utilities and leaves less of a carbon footprint while keeping you comfortable in your new home.
Our homes keep getting smarter and smarter
Our homes come with smart home features that are equipped with the latest technologies to protect your family, home, and make life easier for you.