Centex
The joy and pride of homeownership – that's what you have to look forward to when you buy a Centex home. Whether you're an entry-level buyer who is tired of renting or you're just looking for a place to better suit your needs, we'll help you find your perfect fit. With Centex, you have many floor plans and neighborhoods from which to choose. Plus, you have the option to build new or go with one of our move-in-ready homes. From single-family homes to townhomes, every Centex home is reliably built and smartly designed, yet still priced within reach. What's not to love about that?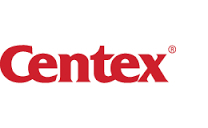 Our Flyers
Our Communities
Community Map

- Active Community

- Coming Soon

Address:
5021 Sylvester Loop, Tampa, FL 33610
Pulte Group has been providing the American Dream of homeownership to families for more than 60 years. What started as a single home built and sold by the entrepreneurial spirit of an 18-year-old Bill Pulte, has grown into the industry's sole multi-brand homebuilding company with the ability serve customers in all phases of life. Today, PulteGroup operates in approximately 60 markets throughout the country.