Community Spotlight
Dream Finders Homes

Seminole Crossing
Dream Finders Homes is proud to offer luxury townhomes in our brand new exclusive community, Seminole Crossing. Located in popular Winter Springs near Lake Jesup, along SR-434 off of Michael Blake Blvd. First off, what makes this community so special is being walking distance to the Winter Springs Town Center. Spend your weekend strolling around this bustling area filled with great shops and excellent dining. Secondly, this community is located along the Cross Seminole Trail and includes multiple access points that directly connects this community to the 23-mile trail. Lastly, this community is close to great outdoor activities, including hiking in the state forests or enjoying a picnic at Central Winds Park. Homeowners can also enjoy a short drive to nearby Oviedo, a charming city with museums, markets and the popular RiverWalk.
Two New Model Homes are Now Open! Tour this Weekend!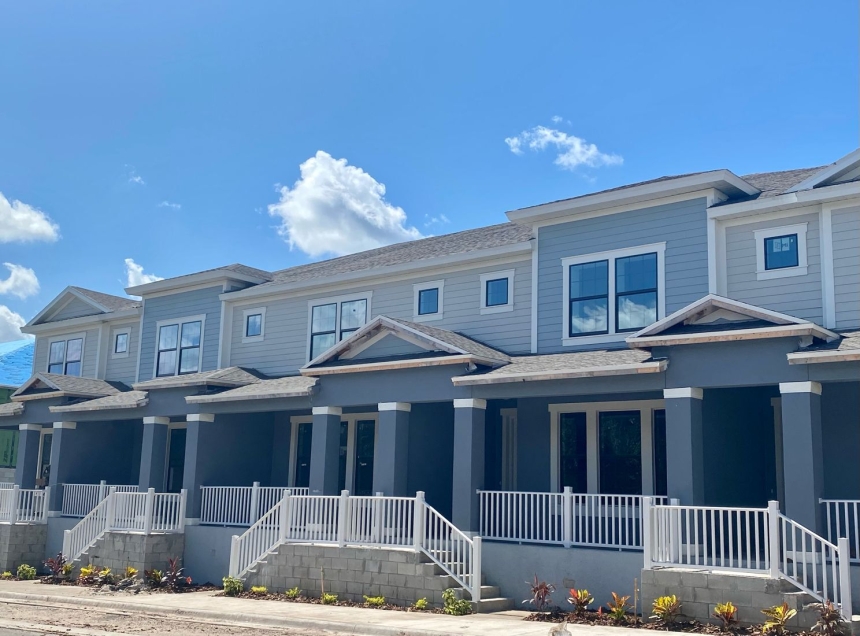 Seminole Crossing Photo Gallery
Realtor Contact
888-354-9924

Email
Fees, pricing and incentives are subject to change without notice in Dream Finders Homes' sole and absolute discretion and are available on select homes determined by Dream Finders Homes. Please see a new homes sales associate for full details. Dream Finders Homes, LLC. CBC125273
Dream Finders Homes is defining the future of new home construction with its unique designs, superior quality materials, strong focus on customer satisfaction and an elite desire to be the best home builder in America. Dream Finders Homes is your dream builder, building the American Dream one home at a time.
Orlando may be a top travel destination, but it is an even better place to live, work and play. In addition to being neighbors with Walt Disney World, Orlando residents enjoy year-round sunshine and some of Florida's most famous beaches that are just a short drive away.
Orlando is Florida's biggest inland city and a bustling center of culture and commerce. The city has plentiful opportunities in the technology and defense fields as well as a well-known media hub with Universal Studios. Home to the Orlando Repertory Theatre and Orlando Shakespeare Theater, the city has an active performing arts scene.