MetroTex Association of REALTORS
The MetroTex Association of REALTORS, Inc. exists, in conjunction with the Texas Association of REALTORS and the National Association of REALTORS, to serve all members by providing products and services which help members succeed in their business in an ethical and professional manner.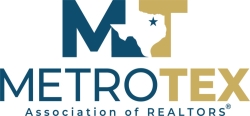 Address:
8201 N. Stemmons Frwy Dallas, Texas 75247
The largest REALTOR association in North Texas and fourth largest real estate association in the U.S., MetroTex provides programs and services to over 20,000 professionals involved in all aspects of real estate. MetroTex empowers its members through professional development, advocacy and market intelligence leading to prosperity.